Mobile autonomous solar station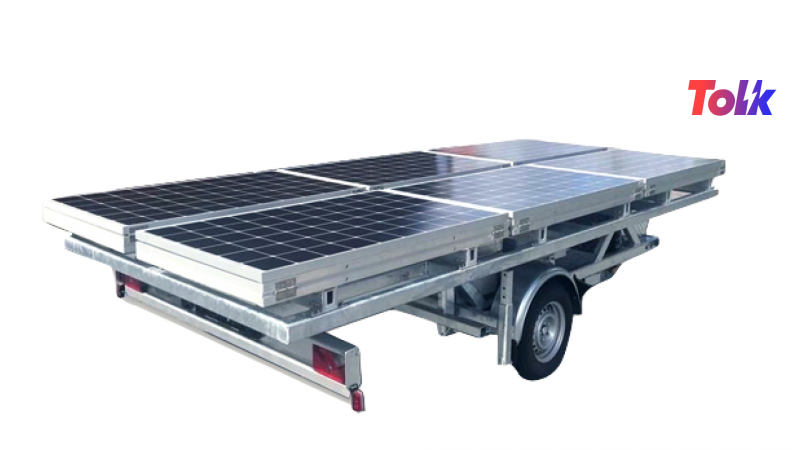 Up-to-date and convenient: Tolk offers mobile autonomous solar power plants

A mobile autonomous solar station on a trailer is a relevant and useful solution in today's conditions from the Tolk Group of Companies.
An autonomous solar power plant with batteries is installed on a special structure that is attached to a car trailer. All additional equipment of the solar station is also placed in the trailer, which allows you to leave it in any location, without being tied to the car.
Such a mobile autonomous solar station is designed to provide electricity to objects remote from centralized electrical networks - private plots, campsites, construction sites, field crews, etc. Thanks to its mobility, the autonomous mobile station can be easily sold or rented or used free of charge for the needs of displaced persons, the Armed Forces, or friends.
Need a power source? A mobile autonomous station based on a trailer will meet your needs!
Advantages of a mobile autonomous station:
an autonomous solar station with a capacity of up to 3.2 kW;
mobility thanks to the trailer;
saving space for solar panels thanks to the compact design;
fast charging from solar panels;
the possibility of converting your trailer.
For details, call 0 800 33 18 33 or fill out the feedback form.
How to switch to Tolk?
Step 2
Required documents
Tariff selection
Get acquainted with the offers from Tolk and choose the most favorable conditions for you
Savings can reach
up to 30%
Required documents
To switch to Tolk tariffs, it is necessary to fill out a joining application, provide a document confirming the right of ownership and RNOCPP
Savings can reach
up to 30%
Contract
We strongly recommend that you read the supply agreement carefully. If you have any questions about its content, you can contact our technical support
Savings can reach
up to 30%