30.01.2023
All news
In Ukraine, a program of free exchange of old lamps for energy-saving ones has been launched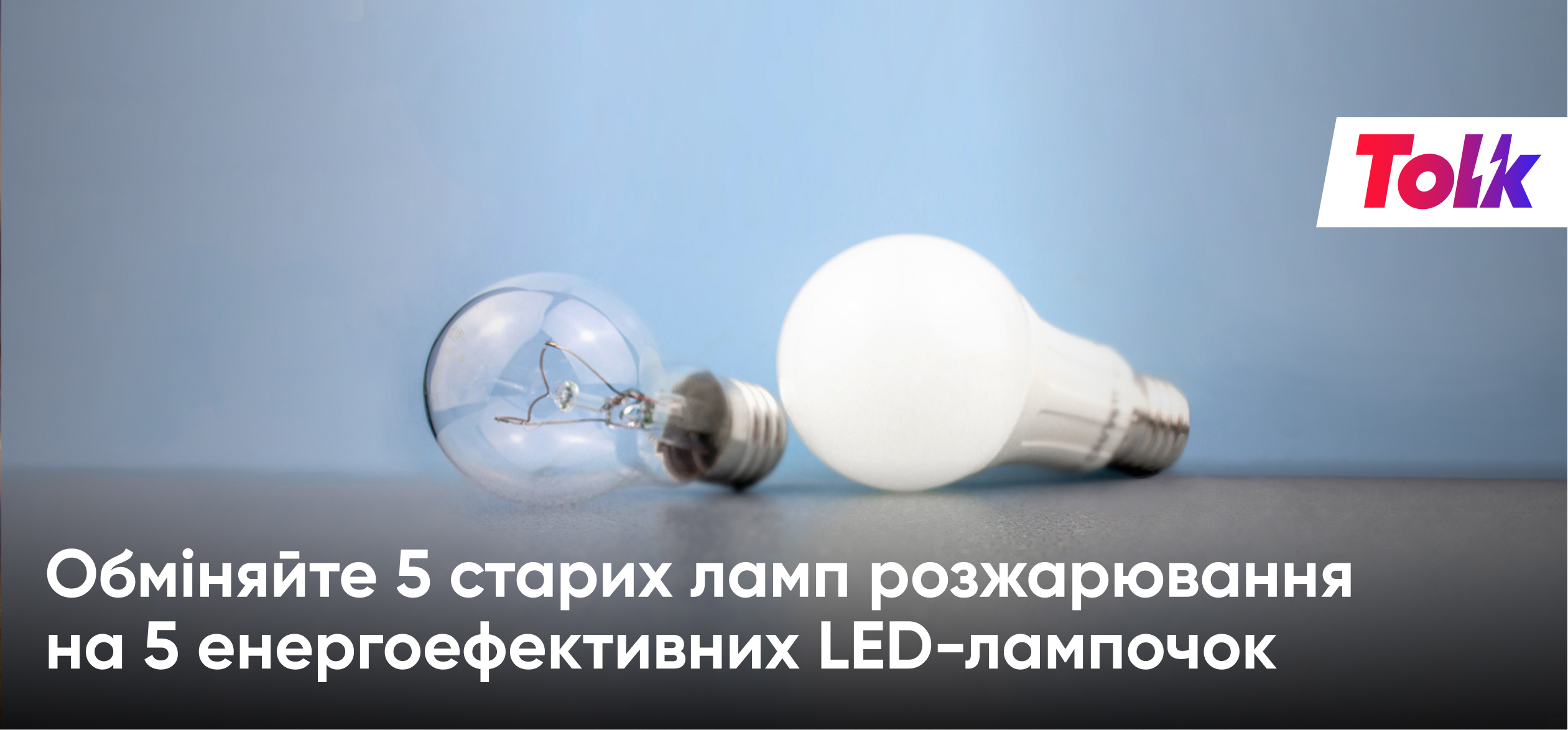 Starting today, Ukrainians will be able to exchange 5 old incandescent lamps for the same number of LED lamps.

The exchange program initiated by the government is already active in all regions of Ukraine.

LED lamps use 8 times less electricity than conventional ones. In the current conditions, when Ukraine is experiencing a shortage of electricity due to enemy shelling, exchanging old lamps for savings will help to save both light and own money.

Also, the replacement of 50 million lamps will save up to 1 gigawatt of electricity, which will make it possible to unload one nuclear reactor.

Therefore, everyone who has such lamps can reduce their own electricity consumption free of charge and help the country's energy system.
You can get lamps according to the instructions:
▪️ log in to Diya: https://t.me/diia_beta_bot
▪️ select Services - Exchange of light bulbs;
▪️ specify your phone number and Ukrposhta branch for delivery of the light bulb.
If you do not have Diya, you can exchange light bulbs by applying at the nearest Ukrposhta branch. Program instructions and details: https://bit.ly/3jVYHEU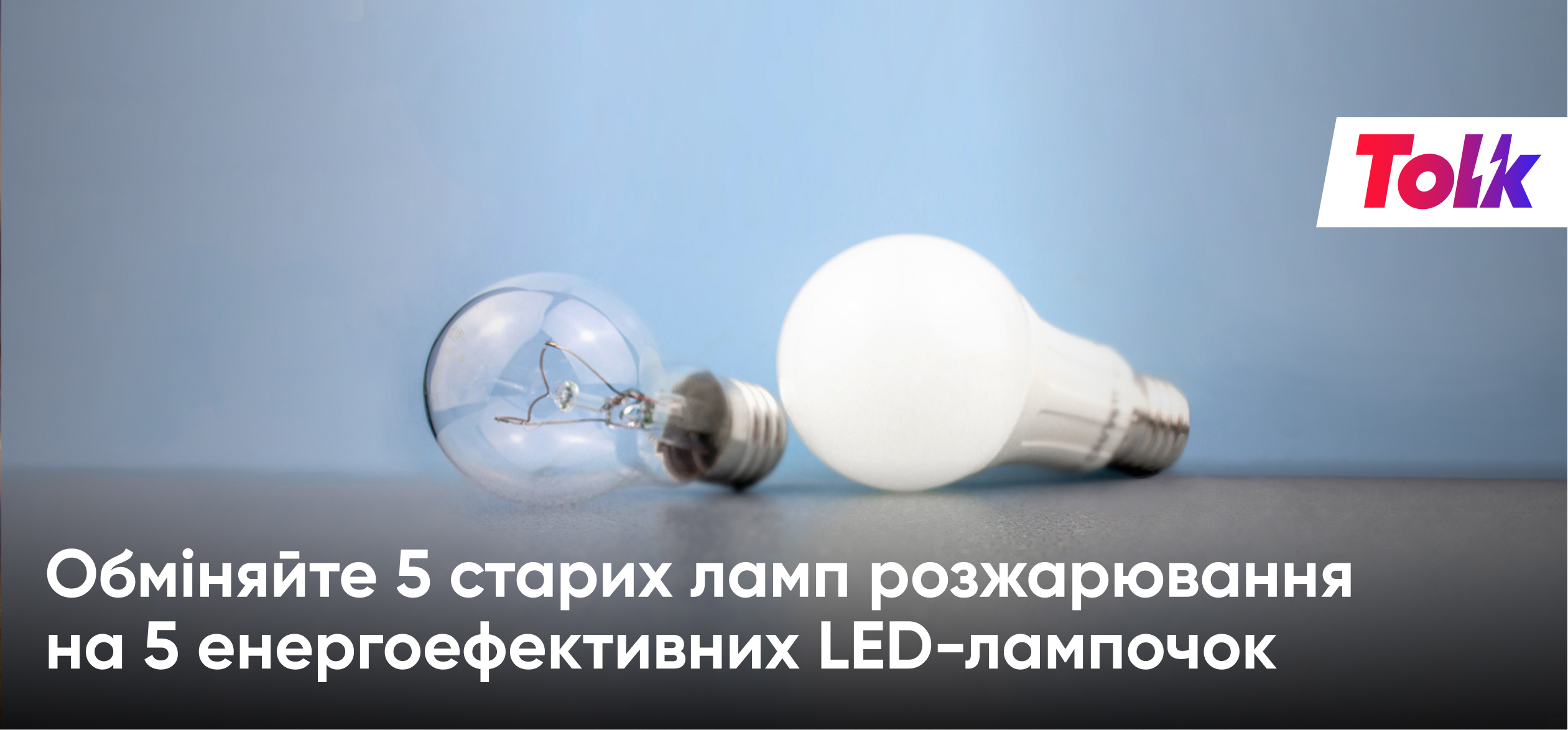 How to switch to Tolk
Step 2
Necessary documents
Tariff selection
Get acquainted with the offers from Tolk and choose the most favorable conditions for you
Savings can reach
up to 30%
Necessary documents
To switch to Tolk tariffs, it is necessary to fill out a joining application, provide a document confirming ownership and RNOCPP
Savings can reach
up to 30%
Contract
We strongly recommend that you read the supply agreement carefully. If you have any questions about its content, you can contact our technical support
Savings can reach
up to 30%