01.03.2023
All news
The public organization "Development of IT Education" joined the development of the Tolk Group's "Light Affairs" feature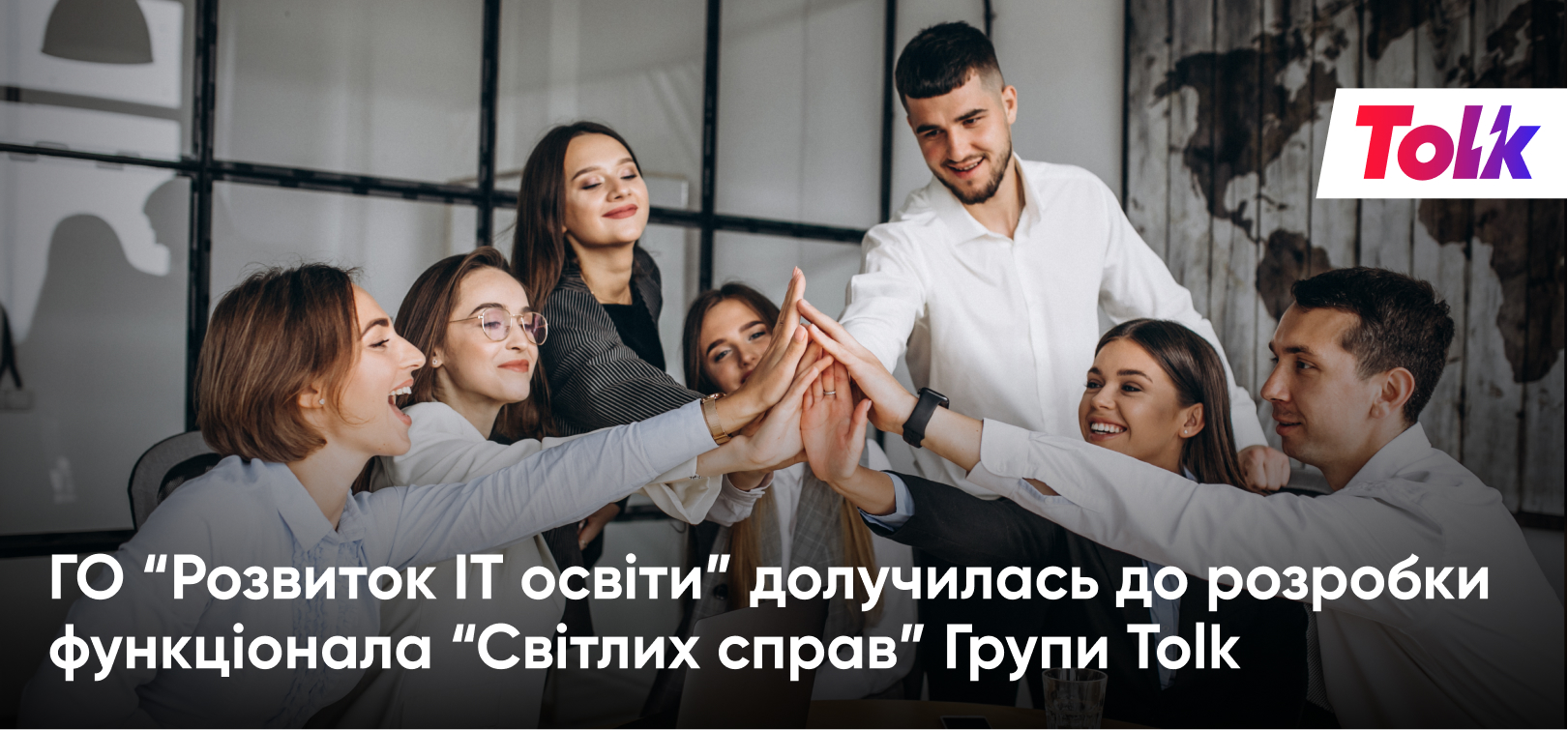 The non-governmental organization "Development of IT Education" joined the development of the functional charity initiative "Do bright things!", announced by the Tolk Group of Companies. Cooperation took place within the framework of the signed Memorandum of Partnership.

Together with the students of the Faculty of Informatics and Computer Engineering of the Kyiv Polytechnic Institute, whose scientific activity is actively supported by the NGO "Development of IT Education", the idea and mechanics of the operation of the charity project were worked out. The task was that the user of the site could clearly see and choose the cards with the amounts owed for the consumed electricity of those consumers who are in a difficult situation and need help.

Such functionality was created and adapted to the payment system. Moreover, the personal data of the consumer are not made public, in the special menu, the benefactor sees only the place of residence of the consumer and the amount of the accumulated debt. Payment can be made immediately on the Tolk Group website, without any fees. All funds transferred by the benefactor are credited directly to the personal account of the consumer-debtor.

It should be added that all the work was carried out by students on a volunteer basis, since the beginning of the full-scale war, KPI students have been participating in many charitable projects.
We want to remind you that since the beginning of the project "Do bright things!" 743 families whose debts were repaid by caring Ukrainians have already received assistance.

The public organization "Development of IT education" was created in April 2021. The main goal of the organization is the sustainable development of IT education in Ukraine through the creation of the best conditions for obtaining high-quality and practical education in Ukraine, an effective model of interaction between teachers, students, and businesses, the implementation of an innovative model for the development of universities and their divisions, as well as reducing the outflow of talented students border.

A group of companies supplying energy resources, Tolk, and the NGO "Development of IT Education" signed a Memorandum of Partnership. The parties agreed on cooperation in the development of IT technologies for the formation of new directions and the creation of future jobs for Ukrainian students in domestic companies.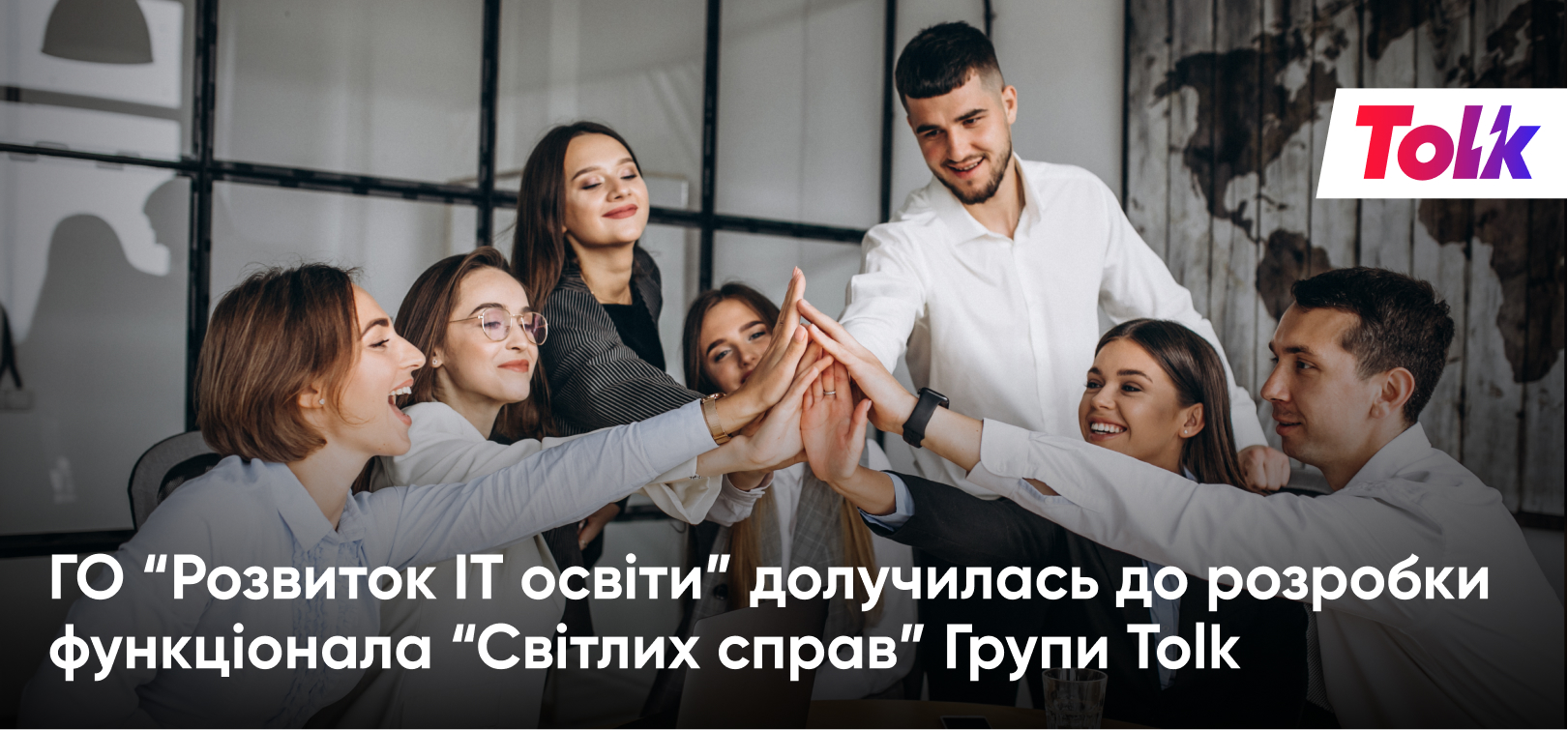 How to switch to Tolk
Step 2
Necessary documents
Tariff selection
Get acquainted with the offers from Tolk and choose the most favorable conditions for you
Savings can reach
up to 30%
Necessary documents
To switch to Tolk tariffs, it is necessary to fill out a joining application, provide a document confirming ownership and RNOCPP
Savings can reach
up to 30%
Contract
We strongly recommend that you read the supply agreement carefully. If you have any questions about its content, you can contact our technical support
Savings can reach
up to 30%