20.02.2023
All news
The first results of cooperation between Tolk Group and Swiss Aid to Ukraine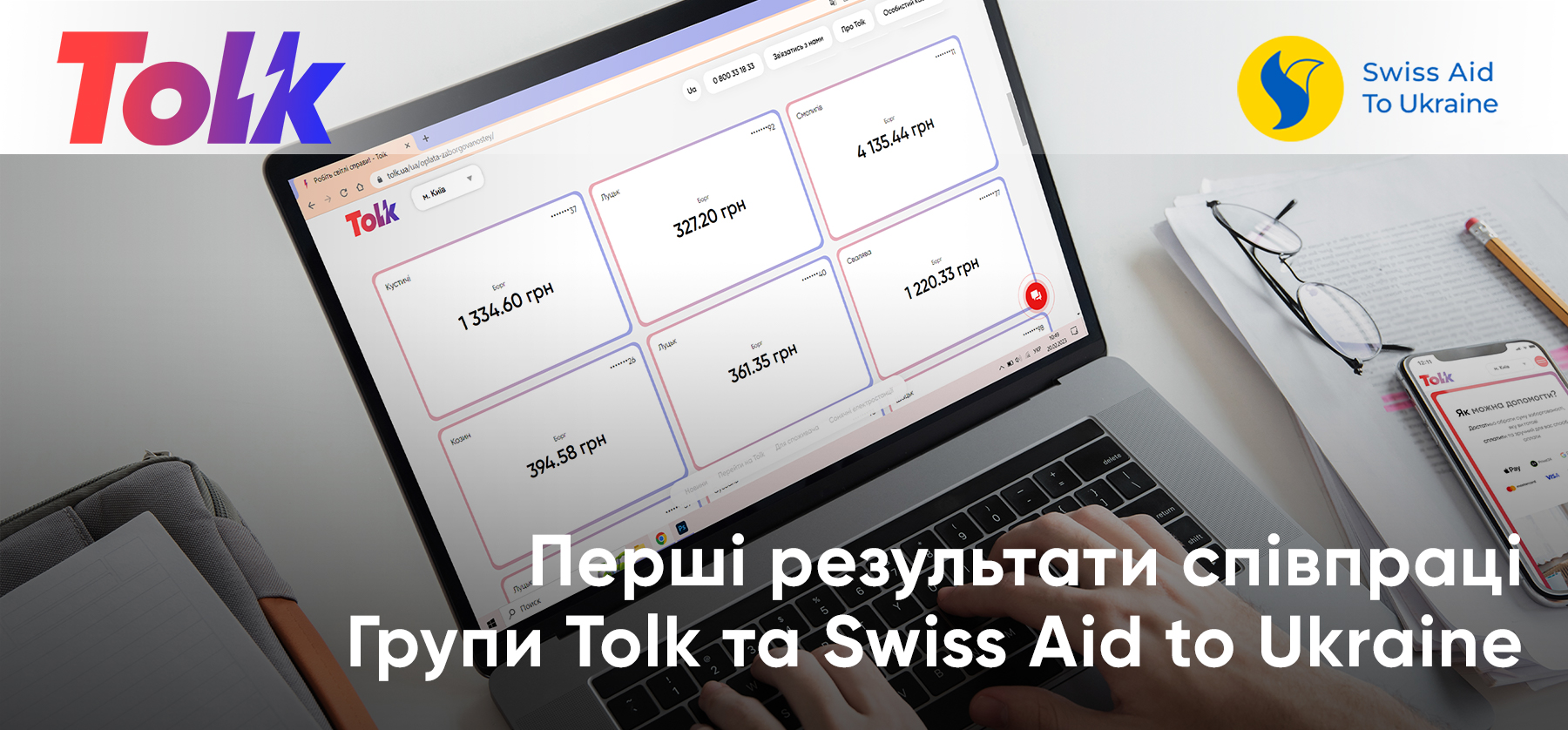 180 low-income Ukrainian families received support in paying their debts for electric energy. These are the first results of the cooperation between the Tolk Group of Companies and the Swiss non-profit association Swiss Aid to Ukraine in the charitable initiative "Do good deeds!".

Help went to the families of Ukrainians who, due to military actions, found themselves in a difficult situation and did not have the opportunity to pay their electricity bills on time. These are elderly people, families with many children and low-income families, and people who have lost a job or have lost their breadwinners.

As reported, the Tolk Group of Companies and the Swiss Association Swiss Aid to Ukraine recently signed a memorandum of support for the "Do Bright Things!" project, launched in October 2022. Last month, Tolk Group representatives participated in a charity art auction for Ukraine, organized by Swiss Aid to Ukraine.

In total, since the start of the project, 743 families have received assistance, whose debts were repaid by caring Ukrainians.

We remind you that anyone can join the charity initiative. It is enough to find the block "Do good deeds!" on the main page of the tolk ua site, in the menu of which you can transfer funds to the personal account of the selected consumer via the "I want to help" button.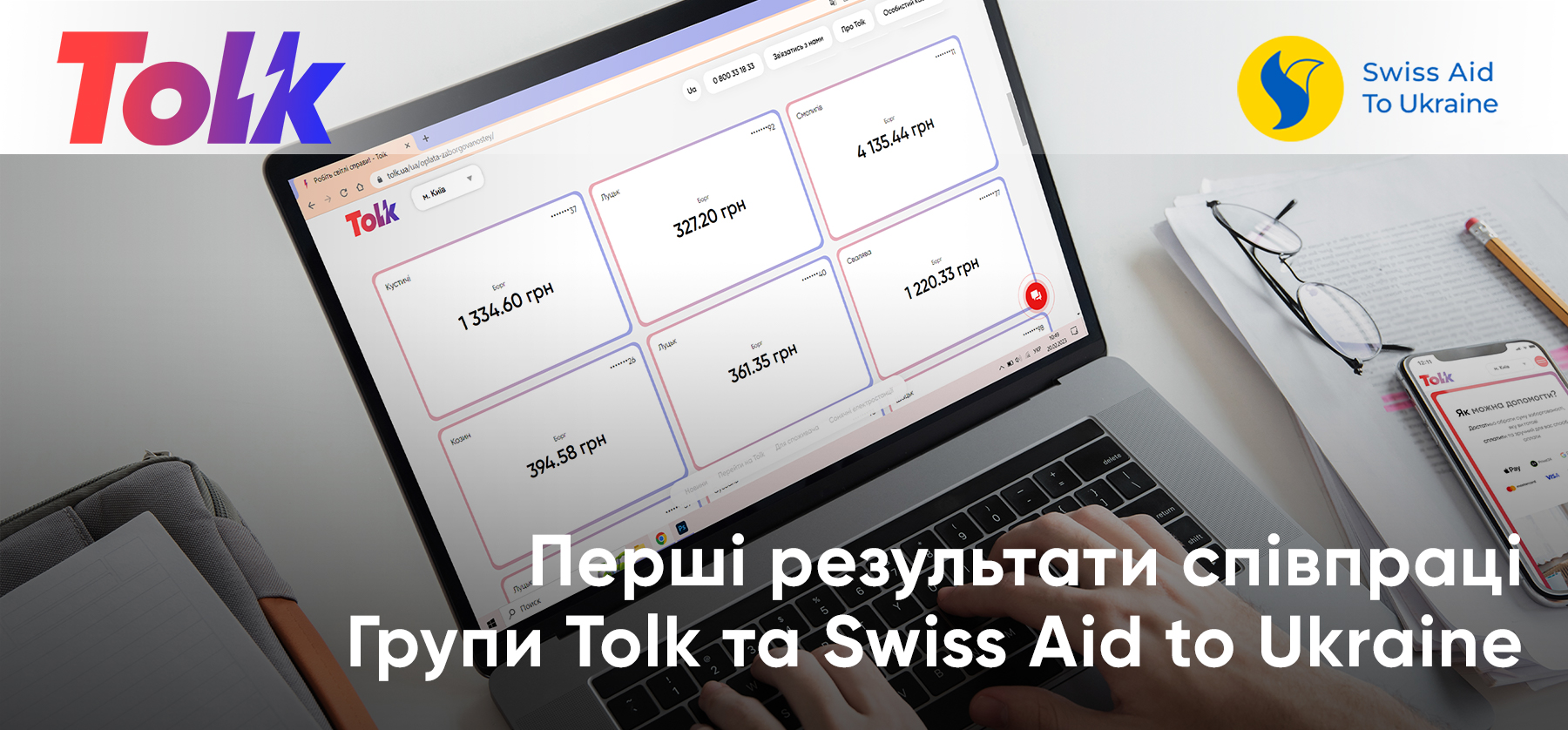 How to switch to Tolk?
Step 1
Select the desired tariff
Step 2
Necessary documents
Select the desired tariff
Get acquainted with the offers from Tolk and choose the most favorable conditions for you
Savings can reach
up to 30%
Necessary documents
To switch to Tolk tariffs, it is necessary to fill out an application for joining, provide a document confirming the authority of the person to sign the contract, an extract from the UDR, as well as the passport of the distribution point or the EIS code
Savings can reach
up to 30%
Contract
We strongly recommend that you read the supply agreement carefully. If you have any questions about its content, you can contact our technical support
Savings can reach
up to 30%