12.12.2022
All news
The Tolk Group signed the Memorandum with UN Global Compact on joint anti-corruption actions in Ukraine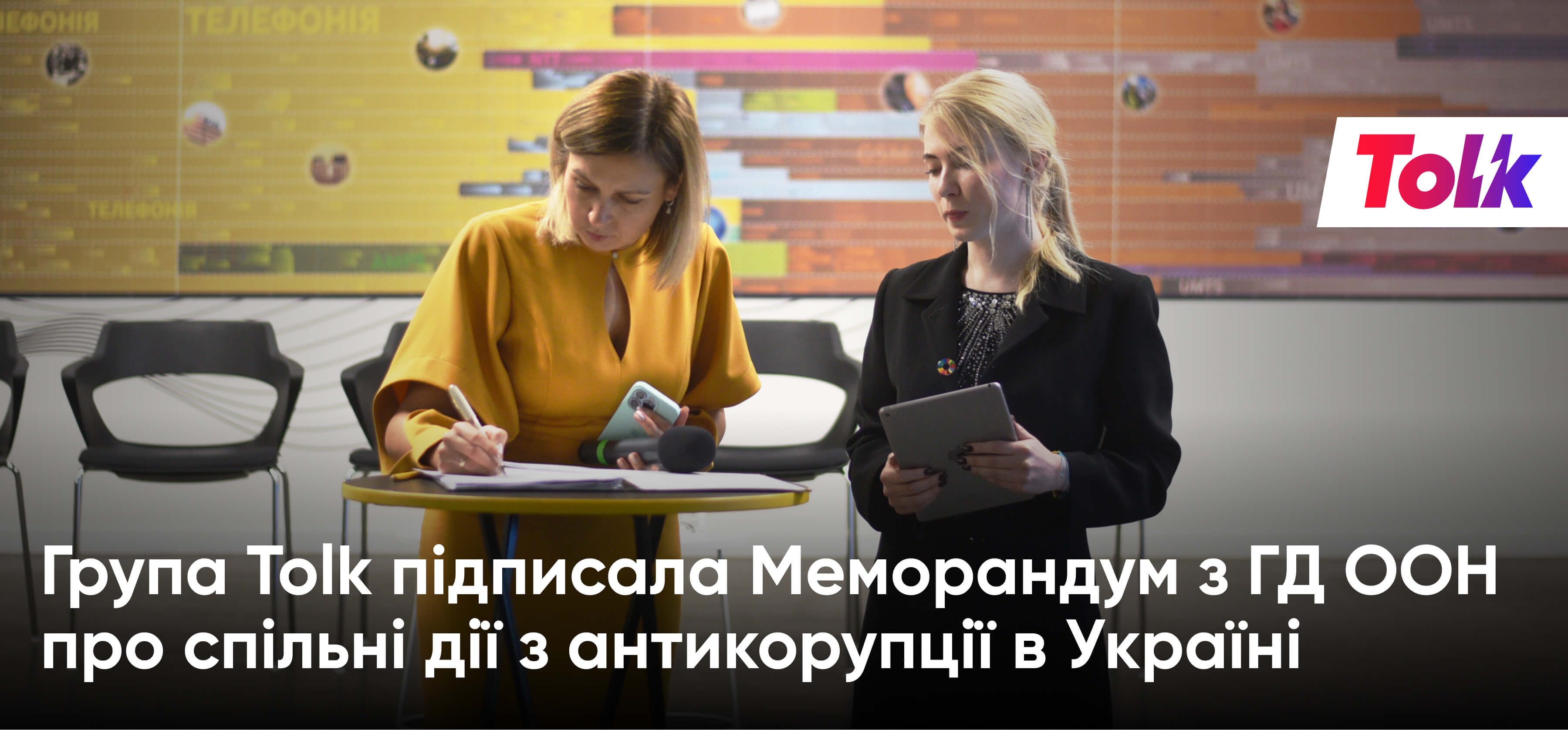 The Tolk Energy Group joined the initiative of the UN Global Compact on Joint Anti-Corruption Actions in Ukraine. The official signing of the Memorandum took place on International Anti-Corruption Day, established by the United Nations.
"Combating and preventing all forms of corruption is an integral part of the corporate culture of the Tolk Group companies," Iryna Beresneva, director of Avgusta L.L.C., a Tolk Group member, said at the signing of the Memorandum. "All the companies of our Group introduce relationships of maximum transparency and trust into the business life of consumers and partners without any hint of improper and incorrect attitude to work issues of energy supply."
The Memorandum covers specific anti-corruption measures and introduces standards for working with employees and contractors. Furthermore, all participants of the initiative, including representatives of specialized public organizations, state companies, small and large businesses, and in particular, the energy market, undertook to strictly comply with the provisions of the Memorandum, anti-corruption legislation of Ukraine, international rules and principles built on zero tolerance for corruption.
"We all have to realize once and for all that corruption schemes should never occur in our lives. I am sure that we can and even must apply the experience of the developed countries of Europe and Asia. Consistently, step by step, go towards the goal of making our Ukraine one of the ten most developed and successful countries in the world," Iryna Beresneva emphasized.

We will remind you that in September 2022, the Tolk Energy Group became a participant in the UN Global Compact in Ukraine. The Group directs its activity in the international community, adhering to the Ten Principles of the UN Global Compact, in four directions: protection of human rights, labor relations, environmental protection, and the fight against corruption.


For reference
The Tolk Energy Group unites eight companies: Avgusta L.L.C., Zakarpattia Energosbyt L.L.C., Volynelectrozbut L.L.C., TOLK ZEZ LLC, TOLK VEZ LLC, Tolk Petroleum L.L.C., INTRA ASSETS S.R.L. (Moldova) and TOLK EU s.r.o. (Slovakia). The Tolk group of companies has more than 900,000 satisfied consumers, a team of 400 professionals, about 4 billion kWh of electricity and more than 3 million m3 of natural gas supplied in 2021.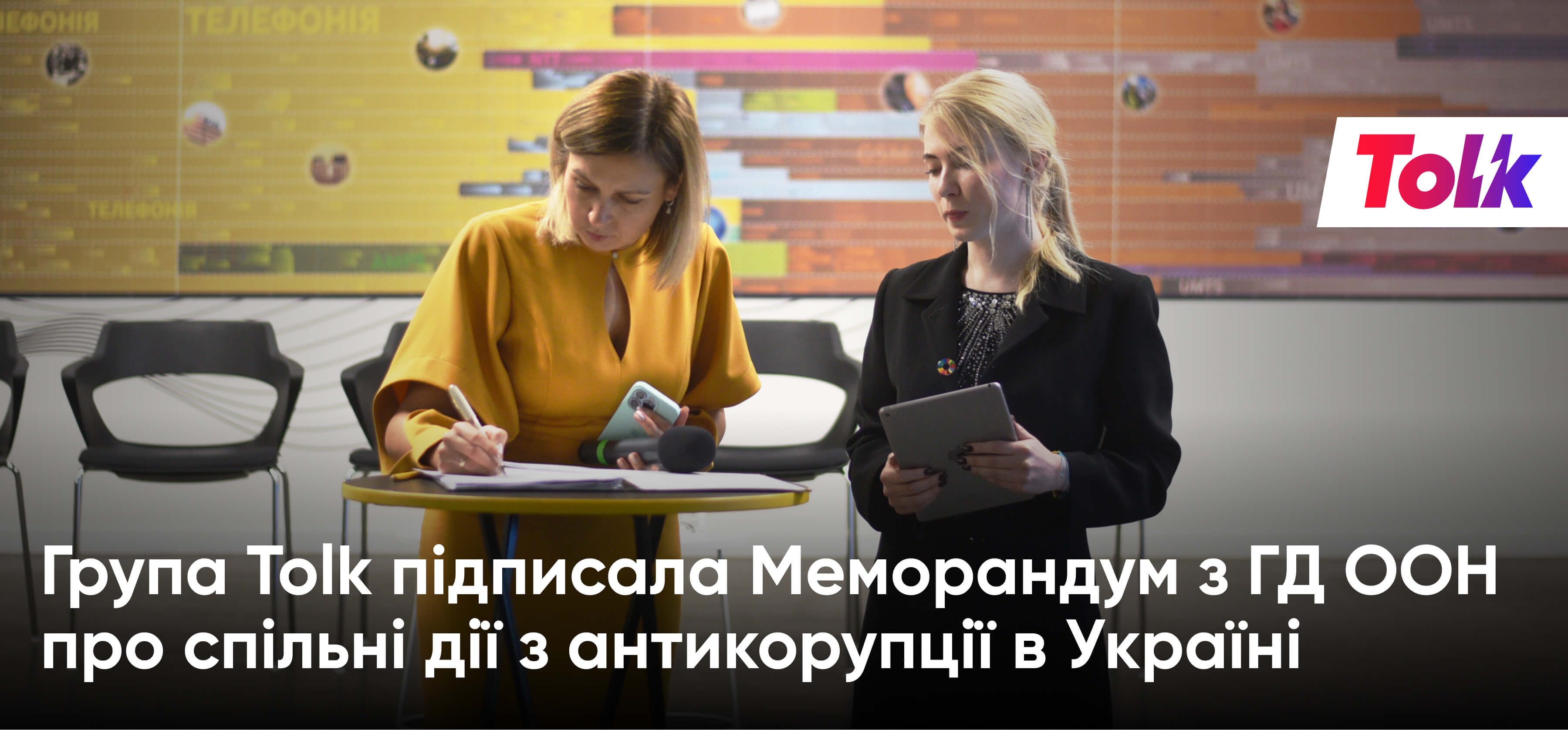 How to switch to Tolk?
Step 1
Select the desired tariff
Step 2
Necessary documents
Select the desired tariff
Get acquainted with the offers from Tolk and choose the most favorable conditions for you
Savings can reach
up to 30%
Necessary documents
To switch to Tolk tariffs, it is necessary to fill out an application for joining, provide a document confirming the authority of the person to sign the contract, an extract from the UDR, as well as the passport of the distribution point or the EIS code
Savings can reach
up to 30%
Contract
We strongly recommend that you read the supply agreement carefully. If you have any questions about its content, you can contact our technical support
Savings can reach
up to 30%