25.01.2023
All news
Representatives of the Tolk Group of Companies took part in a charity art auction to raise funds for Ukraine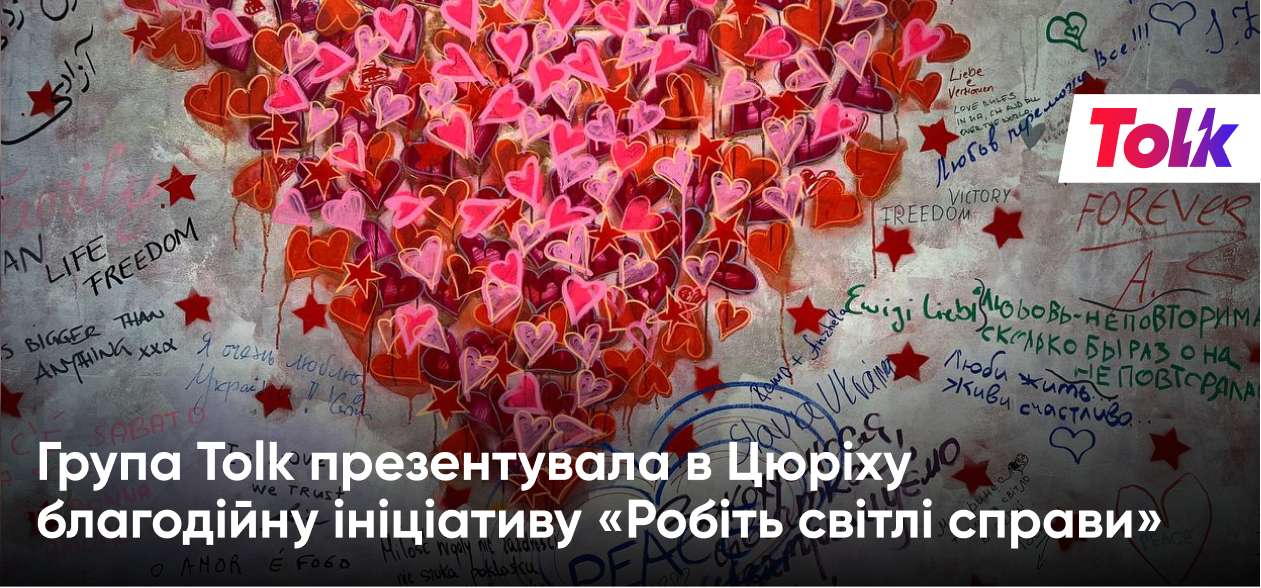 Representatives of the Tolk Group of companies recently took part in a charity art auction for Ukraine, which was held in Zurich, Switzerland. Here, in the city's Hall of Fame, representatives of powerful European companies, businessmen, diplomats, and philanthropists gathered to participate in a cultural and charity evening, during which funds were collected for urgent winter aid to Ukraine. The organizer of the event was the Swiss association Swiss Aid to Ukraine, with which Tolk Group recently signed a memorandum of cooperation.

During the charity art auction, Iryna Beresneva, director of Augusta LLC (Tolk Group), presented the Group of Companies to the organizers of the event and familiarized them with the aid projects initiated by them. In particular, she noted that since the first days of Russia's invasion of Ukraine, Tolk Group companies have been providing systematic assistance to internally displaced persons who are resettling in rear regions.
"Recently, the companies of the Tolk Group have actively supported the state initiative to provide Ukrainians with the necessary conditions and provide them with a caring shelter due to destructive attacks by the enemy, including on the energy system of Ukraine," said Iryna Beresneva. - In our own customer service centers, we have opened "Points of Invincibility of responsible business", in each of which visitors can warm up, charge their gadgets, use the Internet, and enjoy hot tea with goodies. Director of "Zakarpattiaenergosbut" LLC (Tolk Group), Nataliya Nimets, in her turn, spoke about the project that has currently united hundreds of caring Ukrainians around the idea of ​​supporting families in need - the "Do Bright Things" charity initiative.
"Everyone who wants and has the opportunity can join the support of families who, due to military operations, have found themselves in a difficult financial situation, are accumulating debts, and do not have the opportunity to pay electricity bills on time," Nataliya Nemec said. - Among them are those with many children and families who have lost their breadwinners, including families of fallen combatants. Lists of such people were formed by personal accounts and, without disclosing their personal data, entered into a special module on the Tolk website called "I want to help", through which you can support them.

We will remind you that recently the Tolk Group of Companies and the Swiss Association Swiss Aid to Ukraine agreed to support the project "Do good deeds!"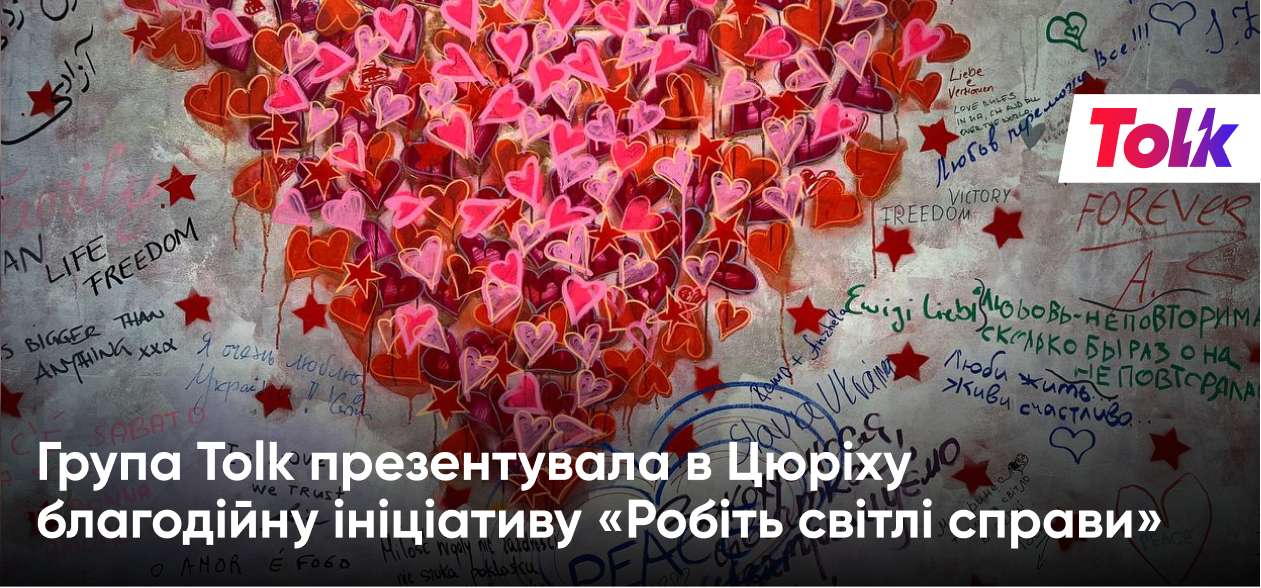 How to switch to Tolk?
Step 1
Select the desired tariff
Step 2
Necessary documents
Select the desired tariff
Get acquainted with the offers from Tolk and choose the most favorable conditions for you
Savings can reach
up to 30%
Necessary documents
To switch to Tolk tariffs, it is necessary to fill out an application for joining, provide a document confirming the authority of the person to sign the contract, an extract from the UDR, as well as the passport of the distribution point or the EIS code
Savings can reach
up to 30%
Contract
We strongly recommend that you read the supply agreement carefully. If you have any questions about its content, you can contact our technical support
Savings can reach
up to 30%